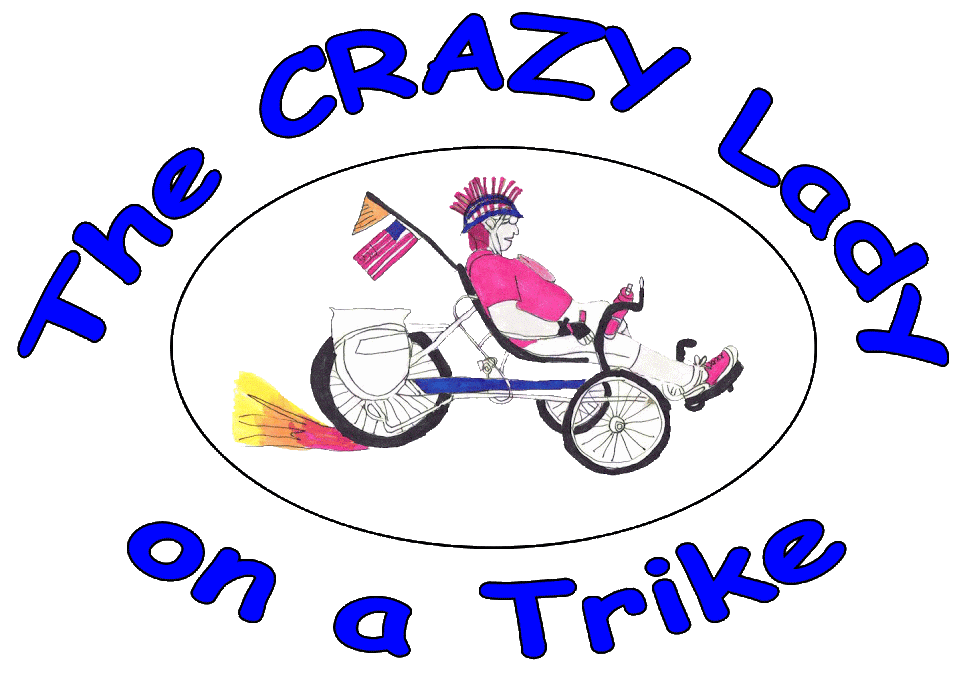 Hi, it's Tegan again and this whole The CRAZY Lady on a Trike came to me one night (you know, when it's 3 in the morning and you can't sleep, or you wake up turn over and go back to sleep). I had just gotten the trike and had been thinking about the best way to advertise my business.

When the thought came to me it gave me a laugh. The next morning however, it was firmly planted in my brain so I went to work on putting everything under this CRAZY Lady 'umbrella' so I wouldn't have to do different brochures for each business I had.

I have an AS. in Commercial Art w/minor in Video Production and finally get to use it... YAY!
You can contact me with any questions, or if you want to get started today, I can get you set up.

I wish you the best of luck in your future endeavors and have a BLESSED Day!